My cousin Lindsey (and my biggest supporter) shared her happiness list with me and I could not be more in love. You can most definitely tell we are family from this list. Every single thing on it is lovely and so precious. Thank you so much Linds for sending this over, it makes me filled with joy to see the things that make my dearest the happiest. So without further adieu, here is what makes Lindsey terribly happy...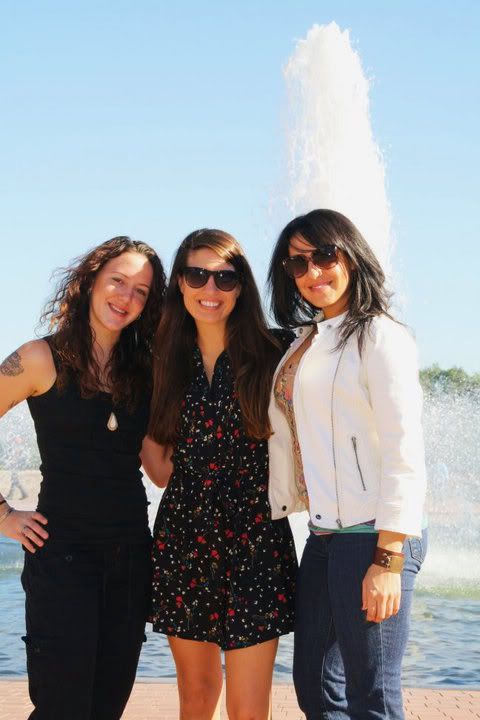 1- Children. It's no secret among my friends that I have "baby fever" – I think having a partner and bringing kids into the world seems like the greatest adventure . . . but really I love children in general. Their humor, innocence, honesty, and thirst for knowledge are so great to be around.
2- Books! To Kill a Mocking Bird is my favorite; I read it once a year and fall in love with the characters all over again. I love becoming so invested with characters in great books to the point where they feel like your friends and you get genuinely excited/sad/whatever emotion for what they are going through.
3- Laughing. It truly is the best medicine and while I love sharing laughs with the people I love, sometimes the best laughs are the ones I have with myself.
4- Cards – I love sending them, receiving them . . . finding perfect and adorable ones in stores that I see and instantly ascribe to a specific person in my life.
5- Bakeries. The smell of fresh baked bread . . . a really great latte and a cozy spot to sit are the best!
6- Flowers – planting them, picking them out at the market, giving them to folks . . . who can look at a beautiful bouquet of flowers and not have a happy thought!?
7- Teaching. The wonderful feeling that you've passed on some small piece of knowledge that students find useful and interesting . . . and hopefully inspiring.
8- Traveling. It is indescribable what it has given me thus far and what I hope to gain from future adventures. Mark Twain & Bill Bryson say it more eloquently than I ever could:
"Travel is fatal to prejudice, bigotry, and narrow-mindedness." MT
The greatest reward and luxury of travel is to be able to experience everyday things as if for the first time, to be in a position in which almost nothing is so familiar it is taken for
granted." BB
9 – Girls. I've never understood those women who say they get along with men better and don't have many female friends. Sad, really. No matter their age I get such a wonderful feeling from being surrounded by strong, smart, funny, compassionate girls.
10 – Music. It makes everything better. I didn't grow up in a big music family and am so grateful to those along the way who have introduced me to awesome sounds.
11- Baseball. The other day I told Dan that I don't think you can trust people who don't like baseball, kids, and dogs. Baseball has been important in my family ever since I can remember – little league games for Matt, celebrating Grandpa Dale's achievements, cheering on the Braves. . . all makes my heart happy.
12 – Romantic love. The intense butterflies in the beginning that give way to the comforting feeling of being familiar to someone – the extra confidence that comes with knowing you've got a partner- an ever supportive friend in your corner.
13 – Honesty. As I get older I find it so refreshing to meet people that are honest about their preferences and willing to be forthright/candid (but still gentle!) when you're seeking advice. It's a skill I am still trying to develop – unapologetically speaking up while remaining amiable.